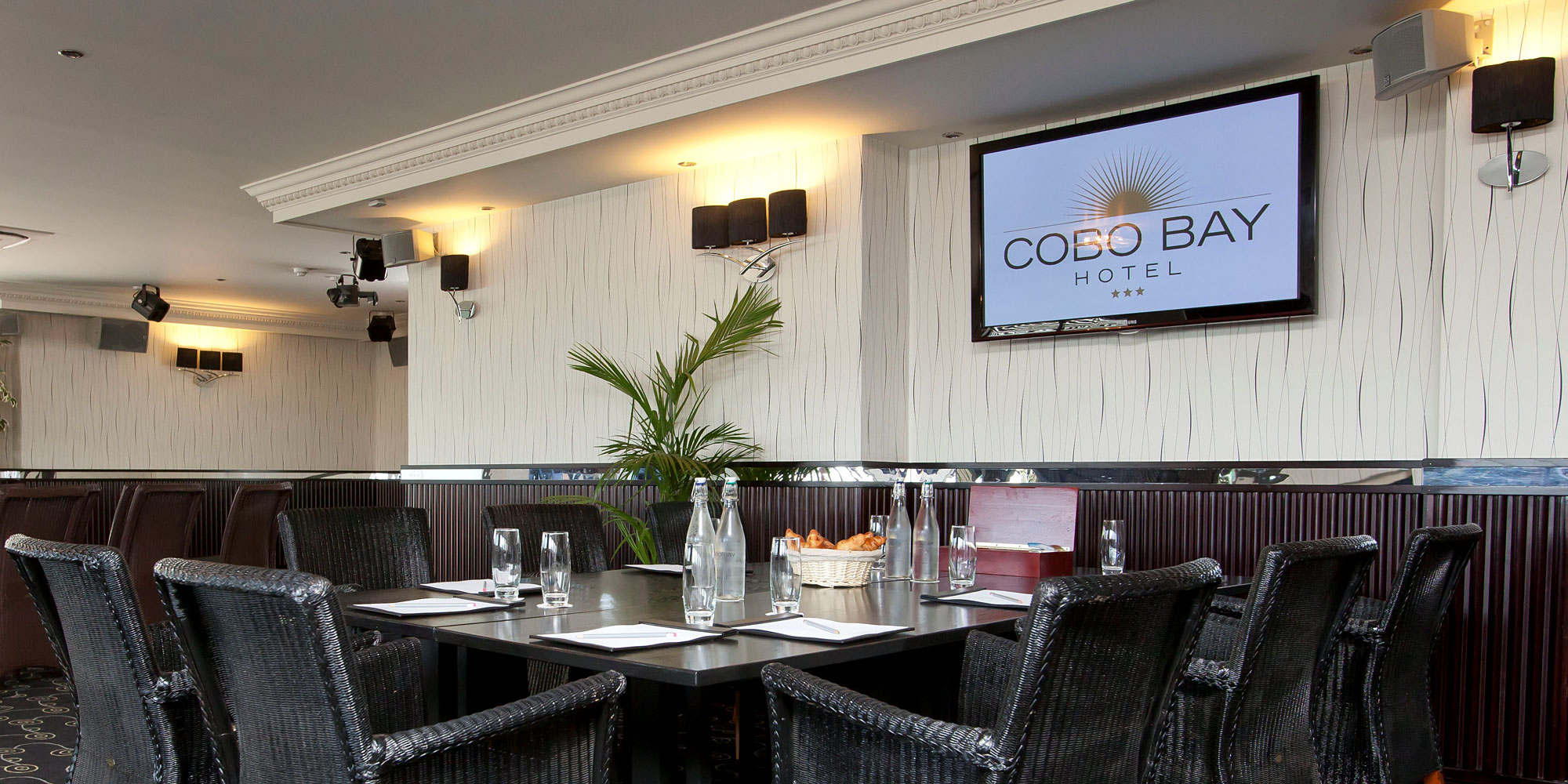 Business Meetings and Conferences
Meeting and Conference Venue
Cobo Bay Hotel is an ideal out-of-town meeting and conference venue in Guernsey for anything from a quiet coffee for two to a theatre-style business presentation for up to 150 delegates.
Our air-conditioned private events suite provides natural light and space to accommodate several different conference and meeting layouts with modern AV equipment. A drop-down projector and screen with an integrated sound system and microphone, as well as a stage, large LCD TV, flipcharts and stationery boxes are all available, whilst free WiFi is accessible throughout the hotel.
Meals and refreshments can be served whenever and wherever you like, so if you think that some fresh air will bring about some fresh ideas then take lunch on The Beach Terrace or savour the views from our award-winning restaurant before getting back to business.
Preferential overnight rates are available to guests attending events at Cobo Bay Hotel.
To discuss our competitive meeting and conference rates and bespoke delegate packages please contact our Events Team on 01481 257102 or email events@cobobayhotel.com